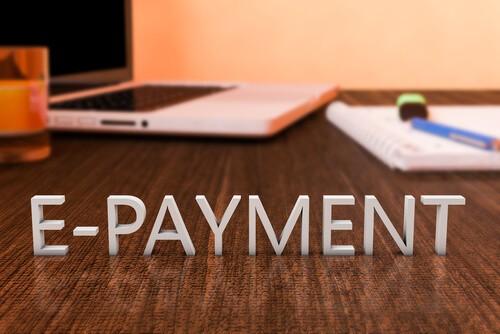 There have been significant advancements in recent years in how consumers pay merchants. You probably think that a lot of payments are now done electronically. However, according to a survey by the Association of Financial Professionals, the most common form of payment is still the old-fashioned paper check. The survey showed that paper checks are used, on average, 50% of the time to make payments.
But studies have shown that paper checks are not the most effective way to make payments. Switching to electronic payments would translate to reducing transaction steps, middlemen, fees and fraud, all while increasing speed and security at the same time. Taking the time to convince the consumers with whom you work that they should switch to electronic payments has benefits for both you and them.
The Benefits of Electronic Payments
Switching from paper checks to e-payments can provide several benefits. For example:
Some Electronic payments have immediate payment verification; records are updated immediately.
There is more accurate matching of payments and accounts for fraud prevention.
Electronic payments save time in preparing for audits, including compliance. It is faster to locate specific electronic transactions than it is to dig through boxes of paper receipts. (source: Bill.com)
The easiest way to encourage consumers to stop using paper checks and instead switch to electronic payments is make it as easy as possible for them to do so. Give them the option to pay through cards, online portals, or mobile devices. Show them the advantages of immediate acknowledgement of payment and electronic records. By demonstrating the ease and security of their payments, the chances of collecting a bill increases significantly for you as well as positions your company as one that is less intimidating and easier to work with.
Technology Increases Trust
BillingTree's Payrazr Portfolio offers a suite of electronic payment methods that can make the collection process easier:
Payrazr Solutions include:
Payment Portals for Web Payments
IVR payment solutions for self-service phone payments
Virtual Terminals for Card-Not-Present payment acceptance
Payment Gateways for reliable payment processing
Virtual Agents for automated negotiations
Mobile Solutions to accept payments on the go
So if your clients are still paying with checks, you might want to give some thought to finding ways to move them onto electronic payments. The advantages for both of you make it worth the effort.