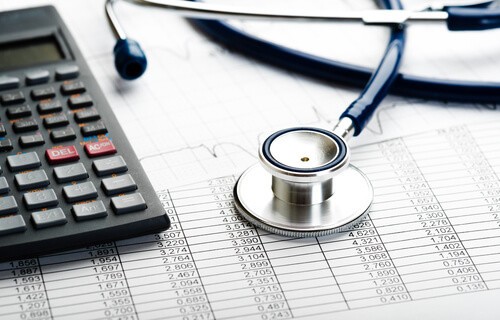 For healthcare providers, installing a pain-free payment processing solution is in the best interest of their business, but also helps them to stay on the good side of their patients as well. According to a recent study from Availity, the ability of healthcare providers to collect from their patients during or before the service is delivered plays a key role in their overall financial performance.
Today consumers are more involved in their healthcare purchasing decisions than ever before. Providing a quick and seamless payment experience helps to set a positive precedent in the minds of those patients and can help to facilitate stability in the long term.
Simplify Collection at Point-of-Sale
According to Availity's study, more than 85% of healthcare providers agree that collecting after the visit has concluded is difficult, and that collecting before the patient leaves the office is the best option for healthcare practices. Unfortunately, with high-cost services and current industry standards, that is often easier said than done.
Most healthcare practices have a difficult time collecting payments up-front. In fact, only 35% of patient-owed fees are collected before or directly after a service is provided. This results in just 19% of the total amount owed by all patients being collected up-front. This can lead to cash flow problems and make collection more difficult down the road.
In a 2013 study that was conducted by Aite Group, 90% of healthcare provider respondents said that one of their top priorities was increasing patient collections at the point of service, while 80% stated that they also placed priority on increasing patient collections after the point of service. It's clear that healthcare providers are having problems with patient-owed collections across the board and should look for ways to improve their ability to collect.
Payment Flexibility Improves Patient Relationships
Aggravating billing practices can drive patients away from a practice. Providing simple and flexible payment solutions will improve your relationships with patients and help to facilitate loyalty to your practice.
Not all patients have the same expectations when it comes to healthcare payments. Being able to offer a range of payments options improves your ability to collect outstanding patient-owed balances, especially after a service has been delivered.
In recent years we have seen a rapid shift towards streamlined, simple digital payment processing solutions. Modern consumers often prefer receiving statements, invoices and reminders through email, without being limited in the channels that they can pay through. By simplifying the payment process, you ease the fears of patients who are stressed with growing healthcare bills and establish a more personal relationship with your patients.
By implementing scalable solution, you can help to ensure that all patients are able to receive, view and conveniently pay outstanding invoices through multiple channels.
Our payrazr healthcare payment solutions give your patients the option to pay their one-time or recurring invoices through their preferred channel, including:
Online
By Phone
In Person
In addition to multiple channels for payment, our healthcare payment processing services also provide patients with multiple payment types to settle outstanding invoices, including:
Cards
HSA
FSA
ACH
Check 21
Giving patients multiple payment options will improve the chances of both timely payment and the ability to collect overall.
Compliance
Not all healthcare payment processors are created equal. Just because a company claims that they are compliant with HIPAA, SSAE-16, and PCI does not mean that they are worth trusting your practice's billing to. A high quality payment solution provider should be able to point to other similar clients and confirm the steps taken for full compliance that is required for your practice.
High quality payment services and solutions are an incredibly important investment for all healthcare providers. Not only does it result in an increase in revenue by improving the ability to collect patient-owed fees, but it also improves relationships with customers.