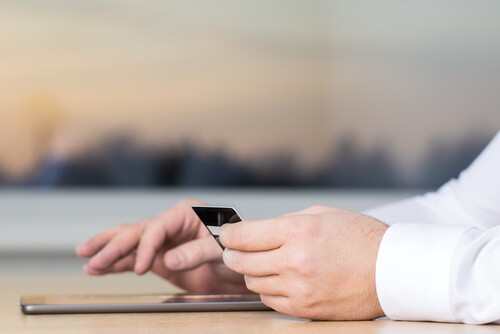 Technology and the Internet have opened the door for many businesses, including credit unions. To remain competitive, improve member service and cut operating costs, credit unions are exploring ways to expand their electronic services. As a result, credit unions will increase their dependency on technology to deliver services and process information.
Typically, credit unions turn to electronic services to meet a variety of requirements, including:
Offering different payment methods to borrowers to increase collection rates and improve on-time payments
Reducing call center overhead
Increasing borrower satisfaction
Processing payments electronically to credit cards and/or mortgage platforms
Depositing funds into any bank account
Verifying member payments
Integrating Interactive Voice Response (IVR) systems to match the voice talent of an organization's primary IVR system
Securing PCI-related compliance
These capabilities translate to a solution that offers specific features, such as:
Online Bill Presentment
Online Bill Payments
Mobility
Customer Service Representative (CSR) Payments
Direct Debit
Payment Concentration Processing
Automated Phone Payments
Lockbox Processing
Interactive Voice Response Services
Reporting
When a credit union offers robust electronic services, it realizes a wide range of benefits. Some of these advantages include the ability to:
Offer a comprehensive suite of customized solutions to consumers, including traditional and innovative services
Manage and grow operations
Improve operational efficiency through a robust set of payment methods without needing to commit internal resources
Enable safe and secure payment processing platform, software and mobile technologies
Improve research capability and provide faster responses to exception items
Increase efficiency and reduce integration costs
Provide automatic text message notification system to reduce inquiries from borrowers
At the same time, a credit union's customers receive:
Greater peace-of-mind through rigorous security standards, including encryption and fraud prevention
Quicker online bill presentment, online bill payment and mobile payment options
The flexibility and convenience to pay whenever and wherever they want
Automatic text message notifications to avoid late and missed payments
Prior to implementing electronic services, credit unions must carefully conduct their due diligence and planning activities. Some examples of what should be done include:
Evaluating member expectations
Evaluating internal expertise and resources
Evaluating access to external expertise and resources
Assessing the risks
Determining the required controls necessary to mitigate risks and maintain system security
Developing effective policies and procedures for electronic services
Electronic services will provide important benefits to credit unions and their members. By partnering with the right payment processing company, credit unions can create a secure, service-enhancing operation.