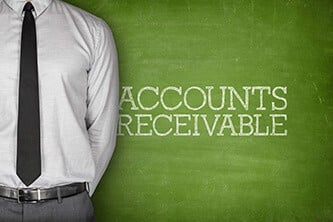 When it comes to the accounts receivable management (ARM) industry – what are the key mistakes that are regularly made? There are three main issues that lie at the heart of many problems. Here, we take a look at what these issues are and how to avoid them.
#1 – Misplaced Confidence
Perhaps the greatest problem in accounts receivable management (ARM) is misplaced confidence in consumers. When it comes to lending personal money, we all use our common sense. Lending money to a stranger, for example, would probably be out of the question. However, many businesses are happy to offer credit to almost anyone and everyone. This is where the problem lies. Having misplaced confidence in consumers results in many poor decisions. When you end up filling a large purchase order but never receive any payment, that is a major issue.
However, it does not stop there. If you fail to collect on your outstanding receivables, the message that clients receive is the wrong one. An effective accounts receivable strategy means pursuing debts actively. It also means making a more informed decision about credit. If customers do not make payments on time, then you should never extend credit to them again. By learning from your mistakes, you can put in place a more effective accounts receivable system.
#2 – Allowing Customers to Default
No matter who you sell your products to, there'll be some clients who will default on their promises to pay. Unfortunately, extended credit and defaulted loans are becoming normal in society. While some customers are simply struggling to pay, others never intend to make payments in the first place.
Allowing this to happen is the second most common mistake seen in ARM. To combat bad debt, it is essential to take a stand and put in place accounts receivable management best practices. This allows companies to identify any customers with bad payment intentions. The companies can then eliminate them as prospects. This strategy also enables companies to determine which customers should be aggressively targeted with collection efforts.
#3 – Failing to Act When Customers Breach Agreements
If a customer hasn't made a payment, he or she has breached his or her agreement. A company should not take this lightly. All too often, companies fail to take a hard enough line on broken payment agreements. Companies sometimes dismiss bad debt, and this should not happen. ARM is critical to the success of any business.
How Can A Company Take a More Proactive Approach?
Reducing bad debt requires a company to take a more proactive approach to credit collection. A properly defined credit policy is the right place to begin. Every staff member must adhere to this policy and there should be clear steps to follow. Companies should not allow debt collection to fall by the wayside. A consistent and persistent approach is essential in order to achieve the desired results. However, this is not enough to turn around a bad debt situation.
It is paramount, therefore, to put in place a cutting-edge accounts receivable management solution. BillingTree offers a state-of-the-art solution that can increase revenue collections exponentially. Through integration with existing software solutions, BillingTree's systems streamline the process of receiving payments. As an all-in-one provider, BillingTree offers the ability to accept payments via numerous methods. Not only can customers make payments via credit or debit card, but ACH processing is also possible. This makes the chances of receiving payments on time much more likely.
And, because BillingTree's solutions are also fully compliant, organizations can have complete peace of mind. With years of experience in the industry, BillingTree is a reliable choice for ARM accounts receivable management solutions.