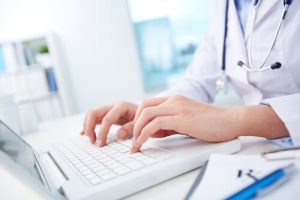 Unfortunately, for many of today's busy organizations, collecting on past due balances and Early Out arrangements requires the kind of wealth of industry knowledge that only comes from years and years of experience within the healthcare collections space.
FSAs and HSAs have become increasingly popular ways for consumers to manage their healthcare expenses over the last decade. BillingTree offers numerous dependable solutions that meet the specific needs of agencies collecting on healthcare debt.
BillingTree's HIPAA compliant, healthcare payment technology provides a comprehensive, fully scalable, end-to-end suite of electronic presentment and payment solutions, giving patients the convenience of receiving and paying their one-time or recurring bills online, by phone or in person. Multi-channel electronic distribution enables patients to receive, view, pay, and organize their bills and statements.
In addition, online-payment options enable providers to collect payments online using all payment types, including the ability to accept Health Savings Account (HSA) payments and Flexible Spending Account (FSA) payments.
There are numerous advantages. First, because the patient's statements will reflect the provider's name – not your agency's – the likelihood of challenges and chargebacks is dramatically reduced.
Here are several other advantages:
Have a leg up on your competition by being able to take HSAs and FSAs, which reduces chargebacks and boosts collections.
Automate collections with integration of your customer accounts into your core operating system.
Improved results and lowered cost justifies the opportunity to service the first party billing and payments, driving more transactions through your company generating more revenue, while also taking a burden off your healthcare client's plate.
First Party, Third Party and Early Out payments.
Early Out Services.
Learn how BillingTree can improve your organization's bottom line by eliminating manual processes and automating payment cycles.